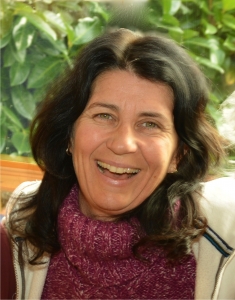 Michelle Addison is a student of life, and the owner of Lucia Experience.
She has a natural love of animals, the outdoors, camping, hiking, photography and being in Nature.
Michelle has worked for many years as a messenger delivering the mail, completing that chapter of her life and beginning a new one. She has spent nearly 3 decades studying, learning, healing, and shifting many aspects of her own  life and she always searches for further knowledge. Michelle has acquired knowledge and certification of many different healing modalities, including Reiki, Healing Touch for people and animals®, Angel Therapy®, and Crystal Healing, re-birthing while also studying nutrition, health, and raw food Super Foods Certification. She lives under the mental pretense that our  bodies are temples, and must be treated as such by supplying them with healthy food, water, thoughts and feelings, combined with movement,and relaxation, to thrive and remain vibrant.  She  loves to help people learn new ways to improve their health, well being, and life. Michelle is very devoted to her spiritual life and attends a school of higher knowledge in Vancouver, BC.
When Michelle discovered Lucia No. 3 through a friend and received a treatment, she knew instantly that this was her next passion in bringing this beautiful technology to the people.
"Everything I have done, trained for and experienced thus far is all about the Light! I love the light and am so excited to bring it to the world! Light shifts, light expands, light illuminates and light is Love!" Lucia No 3 is a perfect complement to an ever expanding beautiful Life!  Book an appointment today and Experience the Light inside of you!  – Michelle Addison.
Ensure you follow the Lucia Experience Facebook page to see what upcoming events Michelle will be leading
Lucia Experience